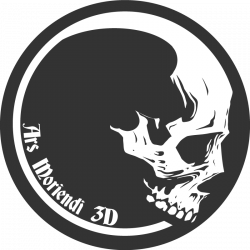 3D Model Designer – Founder
Hi! I'm Søren and I'm from Denmark. I have a BA in Design and have been 3D-modelling since 2004. Being a bit of a jack of all trades with a love for many things, 3D-printing made it possible to combine many of these passions into one.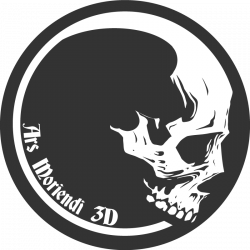 Web designer & Concept Artist – founder
Hi! I'm Maria and come from Germany, but my country of choice is Denmark. I'm a web designer and besides artist/crafter, a gamer. Through Søren I got introduced to miniature painting, which I do now on the side. 
Ars Moriendi 3D was founded in 2019 by Søren and Maria.
Since we uploaded our first model, it has been our highest goal to listen to our community and continue to provide highly detailed, unique and support free prints. The Mythic Mugs campaign was the first step into the online market and independence.
Ars Moriendi 3D wants to ensure that everyone has the best experience with their products and we're always here to help out!
Board and video games are our passion
We are very passionate about our hobbies and always wanted to make a living involving them. In fact the two of us met online while playing online games! By creating 3D designs that compliment both our's and other's experiences is a dream come true. We are very excited for what future projects we will bring and how the community will continue to be a part of them – and make them something special!