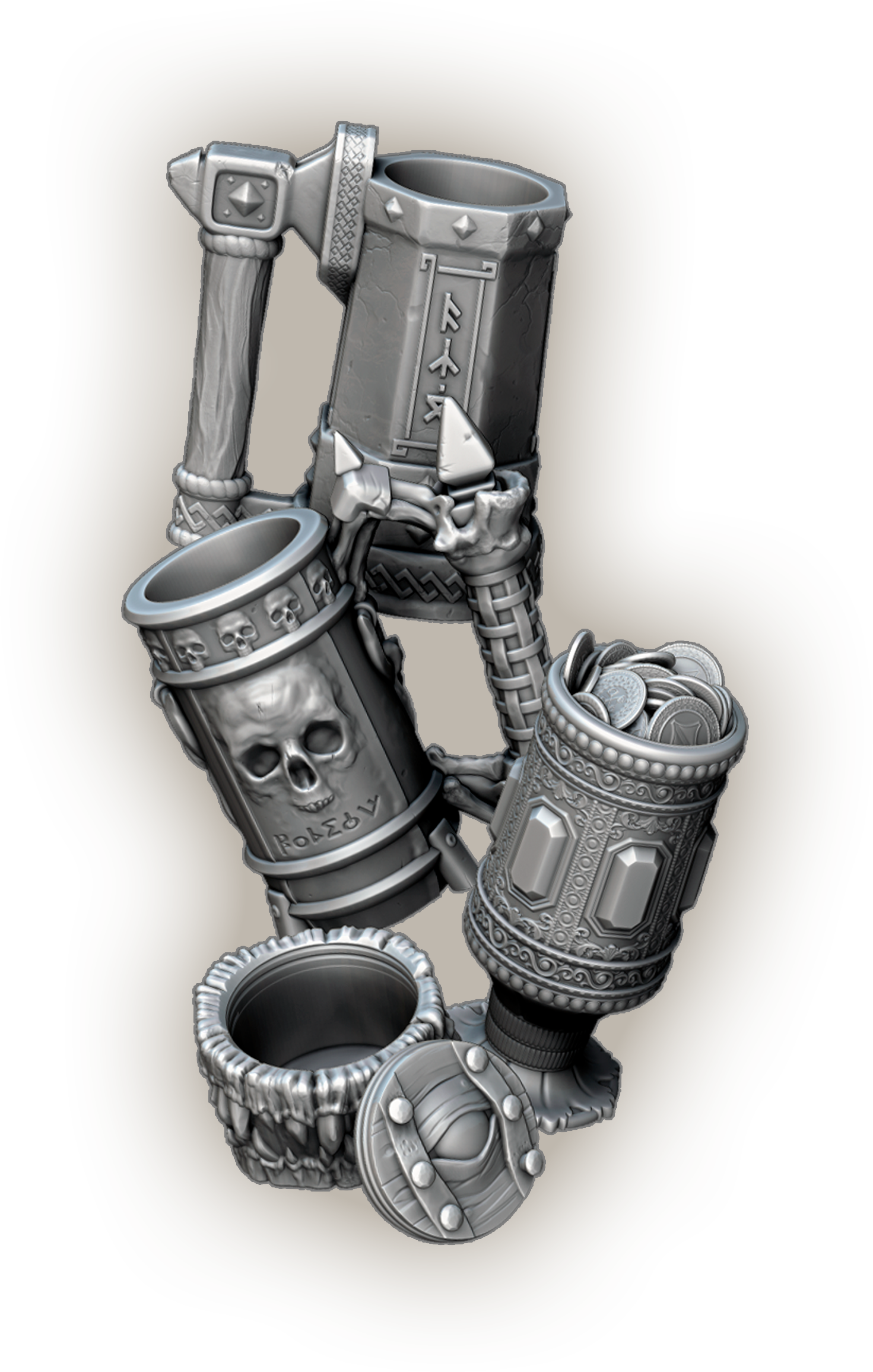 Please note:
The Dice Tower Mug still needs some errors fixed! You are able to purchase it within the bundle, so please come back later for the download! 🙂
All designs in the webshop are digital files. These come as .stl-files compressed into a .zip-file. Our number one priority: creating support free designs so you can get an easy print, without wasting any filament. The Mythic Mugs are compatible with our series of Mythic Inserts, a unique system to elevate a wide selection of cans so they sit just right.
Join the community and find inspiration for your next print!
Learn to paint the Mythic Mugs, painting tutorial made by Gaming Geek!
Need help with the settings? Download this guide to get started!