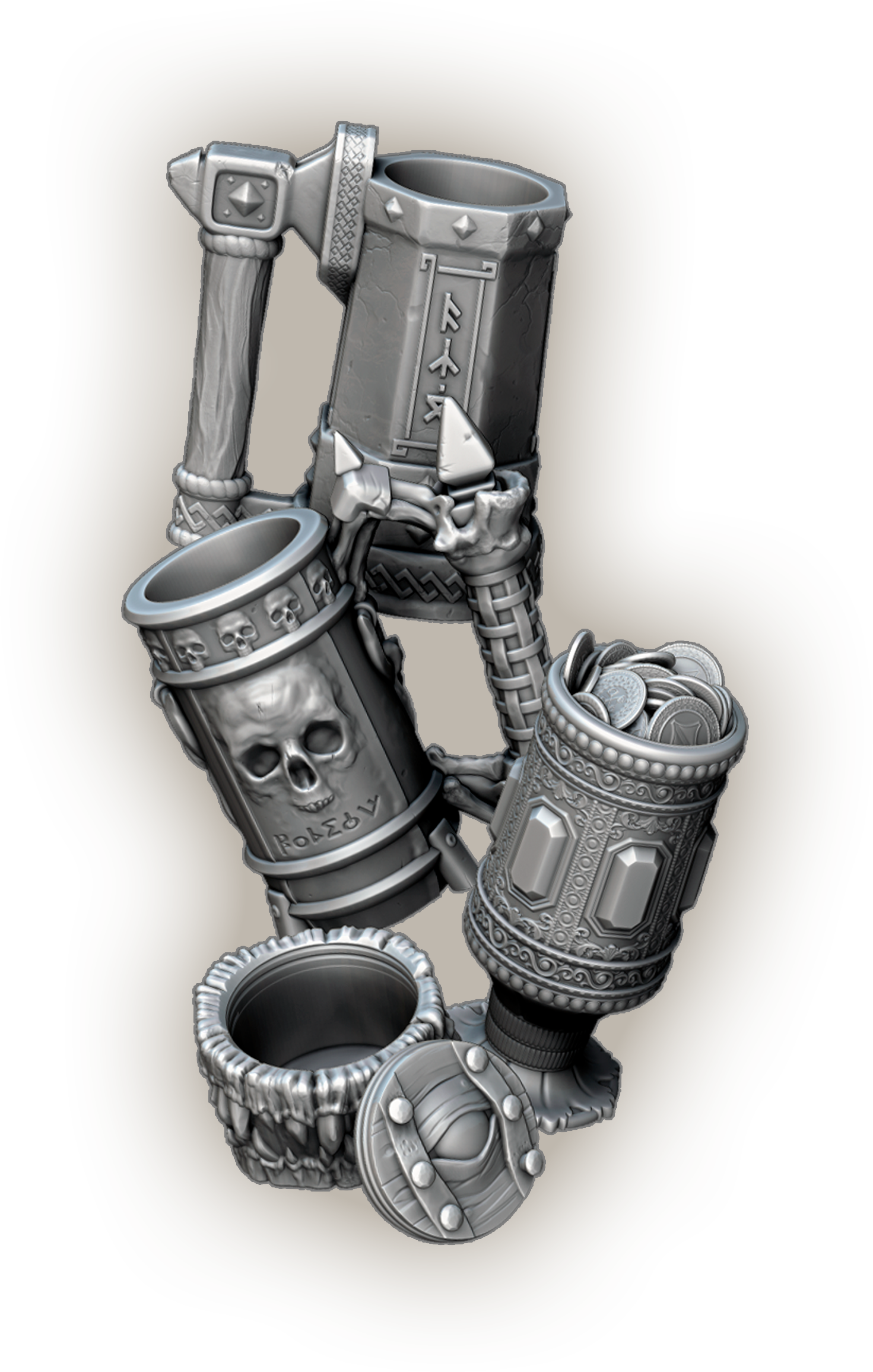 Update 10th of September 2020:
– Each folder now comes with an Folder Overview Image
– The Dice Tower Insert has been polished & received a short version
– The Tavern Mug no. 3 received a short version
– The Tavern Mug no. 3 Dice Box is now also available as a blank version
We also added a Product Catalogue page, to give a full overview of our product and to make browsing more compact & easier!
If you already purchased these items, then check your updated files in your downloads!

All designs in the webshop are digital files. These come as .stl-files compressed into a .zip-file. Our number one priority: creating support free designs so you can get an easy print, without wasting any filament. The Mythic Mugs are compatible with our series of Mythic Inserts, a unique system to elevate a wide selection of cans so they sit just right.
Quick overview over the entire Mythic Mugs franchise!
Learn to paint the Mythic Mugs, painting tutorial made by Gaming Geek!
Need help with the settings? Download this guide to get started!